M i n d R a p
MindRap, a multimedia education program developed by TiZ Media Foundation, encourages students to achieve in math and science by combining interactive teaching applications with hip-hop music and culture. Through the program, students translate math and science lessons into interactive rap and hip hop movies, which they produce and share with other students. In this way, MindRap harnesses the power of hip-hop culture and the students' creativity to energize the learning process and encourage an interest in math and science. learn more...

Sample

See video excerpts from MindRap workshops.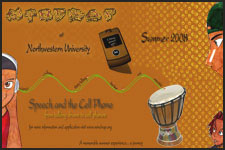 Summer Learning and Fun!
An exciting Summer Science Program with Northwestern University funded by the Motorola Foundation!